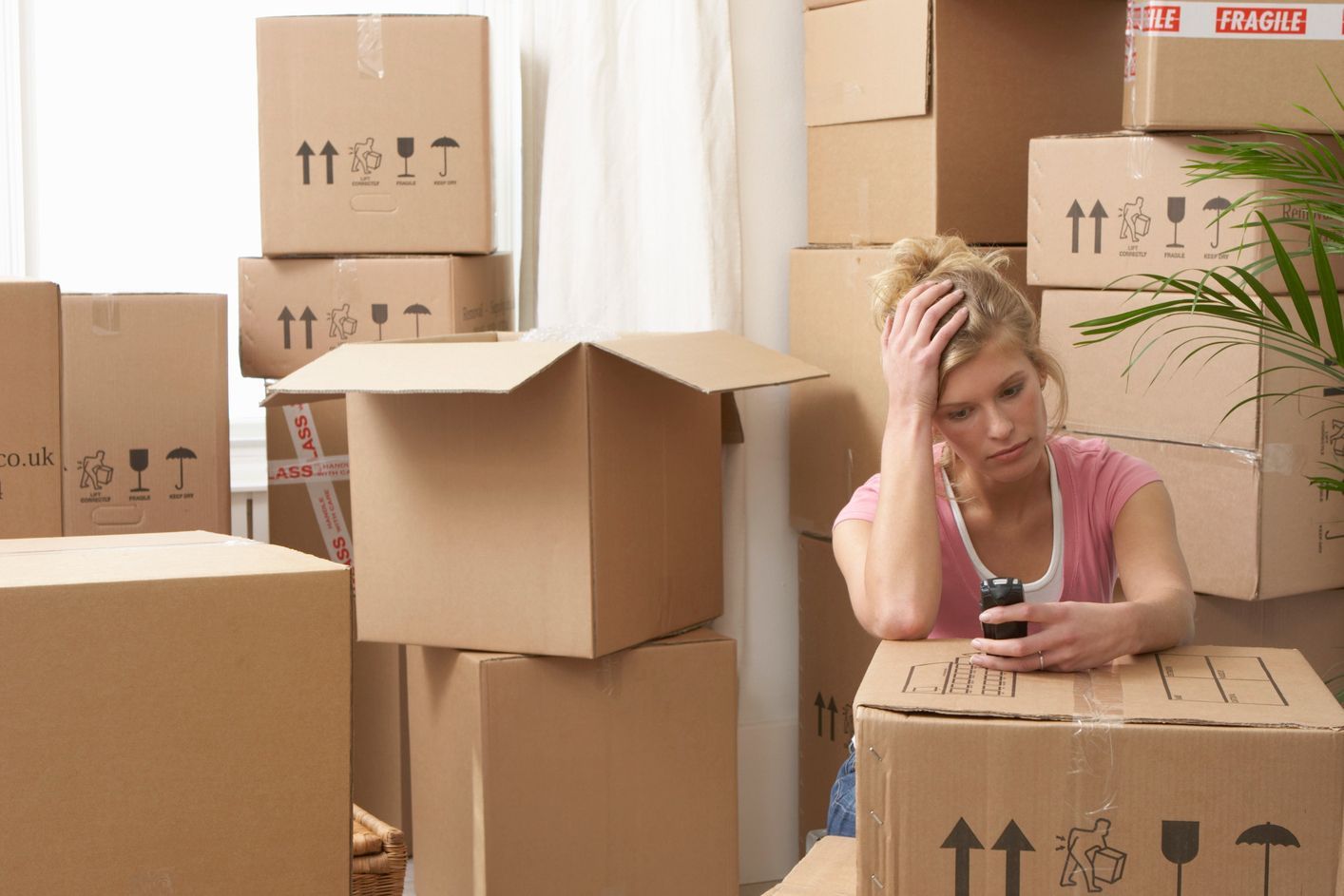 You're so excited! Your sold your home or bought a new one. This is an exciting time in your life. A new house is full of possibilities. It's a happy time planning for your future and how wonderful a new home will feel.
Then reality hits. You have to pack to move. Bummer.
Add children to the mix. Major bummer.
Add years and years of accumulated "treasures" and it's time to run screaming into the night.
So take a deep breath. We'll help get you through this.
Wouldn't it be wonderful if everyone could afford to hire a moving company that would come in, pack everything for you, transport it, and then unpack it all? They could call you back from your extended family vacation and you could just move in. Probably not going to happen.
So when you come back to reality, here are some tips to help make packing less painful and more organized.
Purge!
Get rid of those wedding presents you never liked, the china your great aunt made you take and those clothes you will never fit into again. Just let it go. There is an old rule that if you haven't touched it in a year, get rid of it. So just do it. Savers, Goodwill and the Salvation Army will love you for it.
Start now
It seems like you have a few weeks to get this done but it will fly. Then the night before the move it'll be like Christmas Eve after the kids go to bed – mad packing, lots of frustration and anger. So plan ahead and start right now. Pack up the items first that you use the least. You won't miss some china and seasonal decorations. Get the extras packed and out of the way.
Pack strategically
You know you're going to need towels, toiletries and other items as soon as you move in. Mark those boxes so they will be easy to find first. It also helps to mark on each box what room they should go to in the new house. Don't just walk in the door and pile them in the living room. You'll never find anything. Label the boxes on two sides also.
Organize your packing space
Designate a space to have all the boxes, tape, packing materials and markers. That way you can easily go grab supplies and keep packing.
Pack smart
Don't pack heavy items in a big box. Unless you have the Hulk coming to help you move, you'll never be able to lift them. Pack lighter things in bigger boxes so you can carry them. Use smaller boxes for heavier items. Yes, you'll have more boxes but you won't kill yourself.
Don't unpack your dressers
Simply take the drawers out and move them with the clothes inside. If you have empty drawers in a dresser, take them out and pack them. And never ever ever move an empty suitcase. Pack it. You're moving it anyway, make it useful.
Trash bags are your friend
Sometimes being soft and squishy is a good thing. Use large trash bags to pack as well and they can mold into spaces the boxes can't fit in the car or moving truck.
No more wire hangers!
Well we do prefer plastic but whichever you use, don't take your clothes off of them. Just load them in the car on hangers and you can simply walk into your new home and hang them up again.
Make every item count
Use your towels, bedspreads and blankets as buffers for fragile items. You can always wash them later and it's less expensive than buying moving blankets. You have to move them anyway, make them work for you.
Be a Boy or Girl Scout – be prepared
Whether you've hired movers, or conned your friends and family into helping you, be ready to go the morning of the move. That means taking all the furniture apart you have to (and tape the parts and screws underneath it in a clearly marked bag), having boxes packed and coffee and donuts. It's going to be a long day but at the end of it, you're going to excited to be in your new home. Being prepared long before moving day will help all of it go smoother – although it's still going to be a pain.