Guest post by Sharon and Emma Flory of Flory Re-Decor and Design
The year has already flown by and somehow we have managed to make it to Spring.
Ignoring the fact that the weather has yet to warm up, new listings are popping up every day. There is also the other side of the spectrum; homes that have been sitting on the market for far too long that need that extra little bit to stand out. That's where staging comes in.
Staging is one of those things that some people overlook. Everyone loves their home and the comfort it brings, but a staged home will show so differently than a decorated home. And, as much as you may love your home the way it is decorated, today's buyer wants everything to be according to their liking.
We wanted to share our favorite staging tips that get our clients' homes sold in record time.
#1: Neutralize. The color palette has changed. Gone are the days of browns, greens, reds, and dark colors. Today's buyer wants light and bright.
The first thing we suggest when we go on a new consultation is to neutralize. Start with the walls – go with a light grey or tan that will allow natural light to fill the home. From there, swap out any dark accent pieces such as pillows, bedding or wall art to light colors such as cream, tan or white. Remove old curtains, valances and heavy drapes. Again, go for light linen curtains that let light in.
If you have hardwoods covered by carpet, remove the carpet and let the wood shine. Check out this recent transformation. Carpet removed, walls painted, and curtains replaced.
PROJECT COST
Carpet Removal: Free! (great DIY project)
Painting: Around $250 for professional painting or less than $50 for a gallon of paint
Curtains: 4 pairs for a total of $100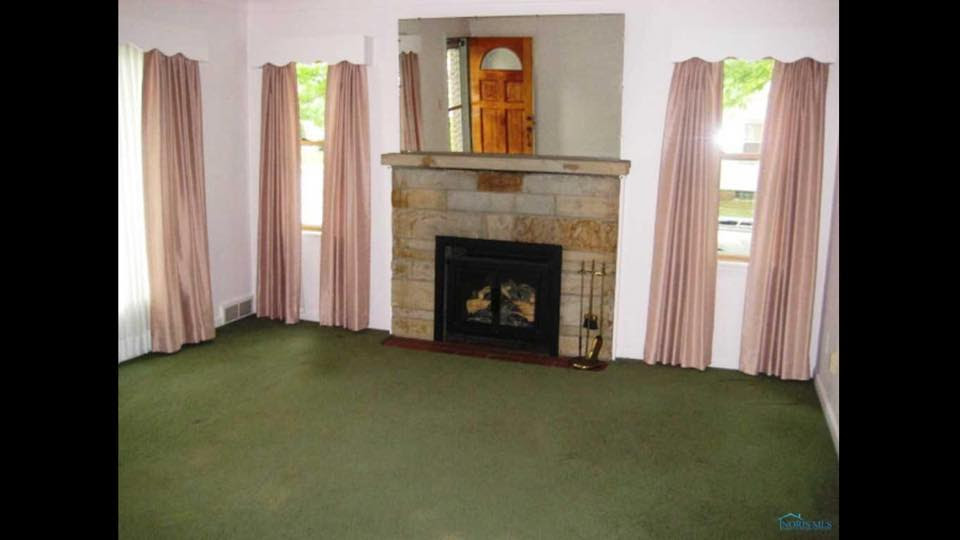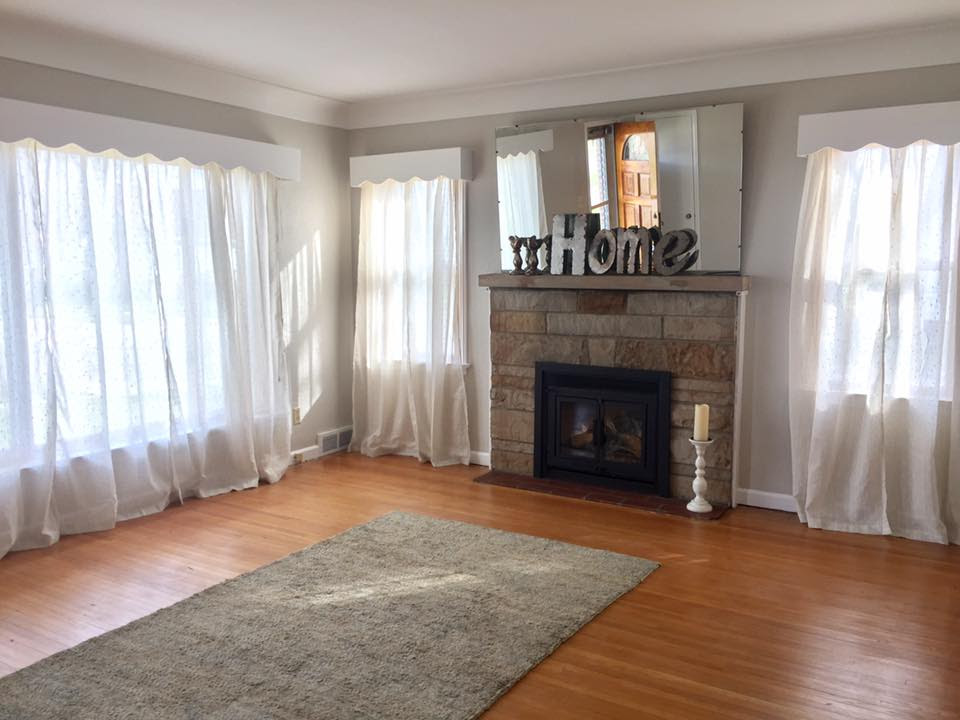 #2. Declutter. When your home is for sale, it is hard to keep everything clean and in placethrough showings, inspections, and everything that comes along with it.
Wealways encourage clients to begin the packing process before you list yourhome. Start packing away things that you know you will take to the new houseand donate things you know you don't need.
Make your home look like a modelhome.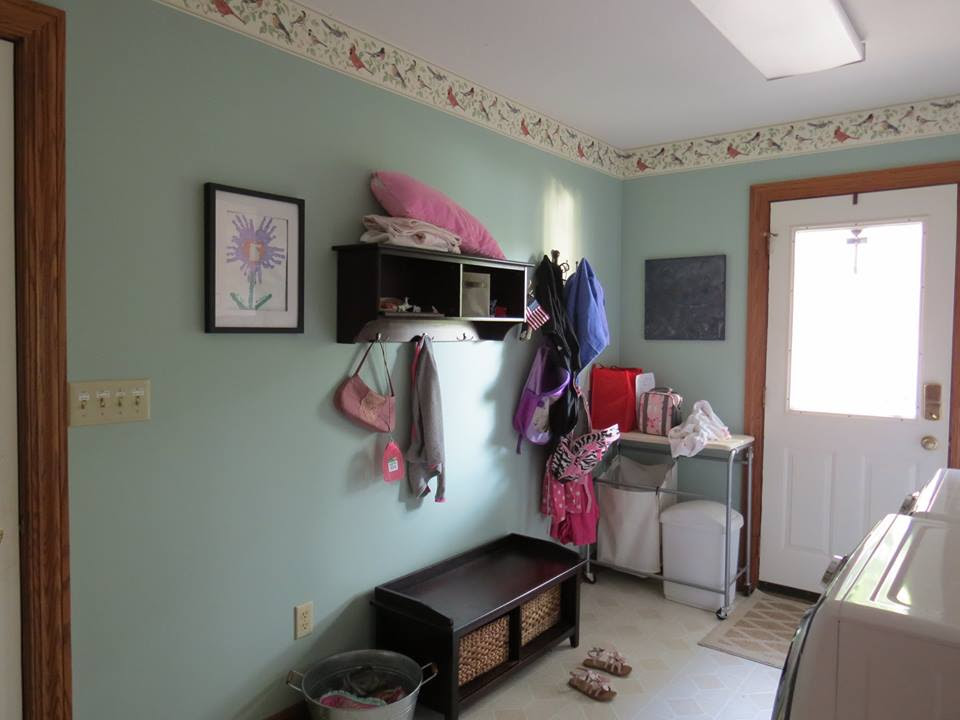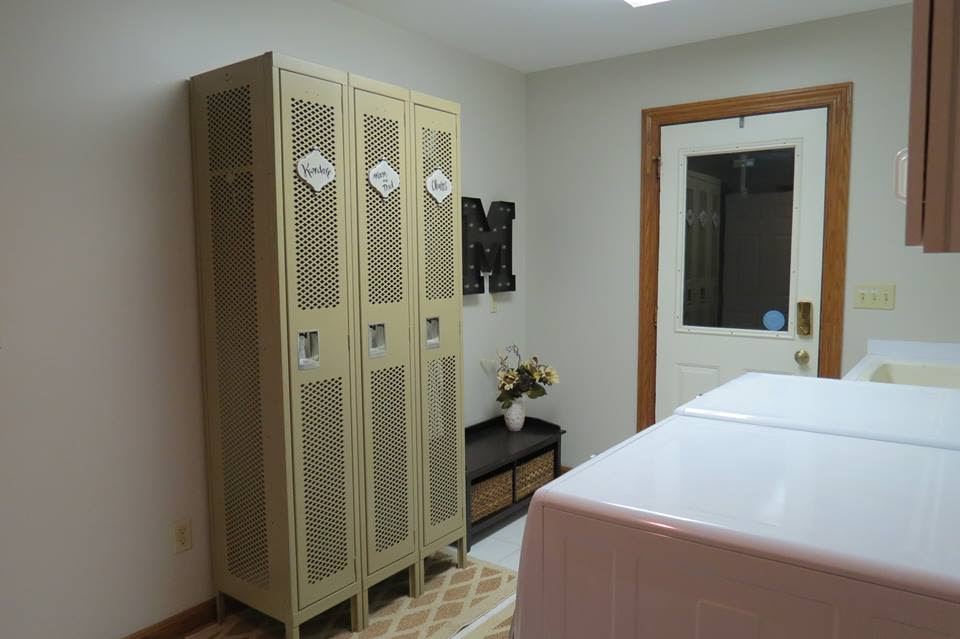 #3: The WOW Factor. This is the most important part, and the most fun part too. Your home needs to show better than any home around. There will always be a competing home as today's buyer typically looks at around 12-15 homes before buying the one they love.
We always say that when staging, we must create the illusion that your home is a magical space where the messes clean themselves up, you drink coffee and read novels all day in the sun room and laundry is nonexistent.
Yes that sounds wonderful, and your buyers will think so too when they see your perfectly staged home. So what we mean by WOW Factor is having the perfect accent pieces to give your home an edge on the competition.

Check out the photo below built by Woodland Homes. A STUNNING home that buyers can now see is light, bright and a perfect space to relax. A large bright area rug, beach inspired wall art and graphic pillows create this beautiful look.
PROJECT COST
Area Rug: $189 (Target)
Wall Art: $29.99 (At Home)
Accent Pillows: $100 (HomeGoods)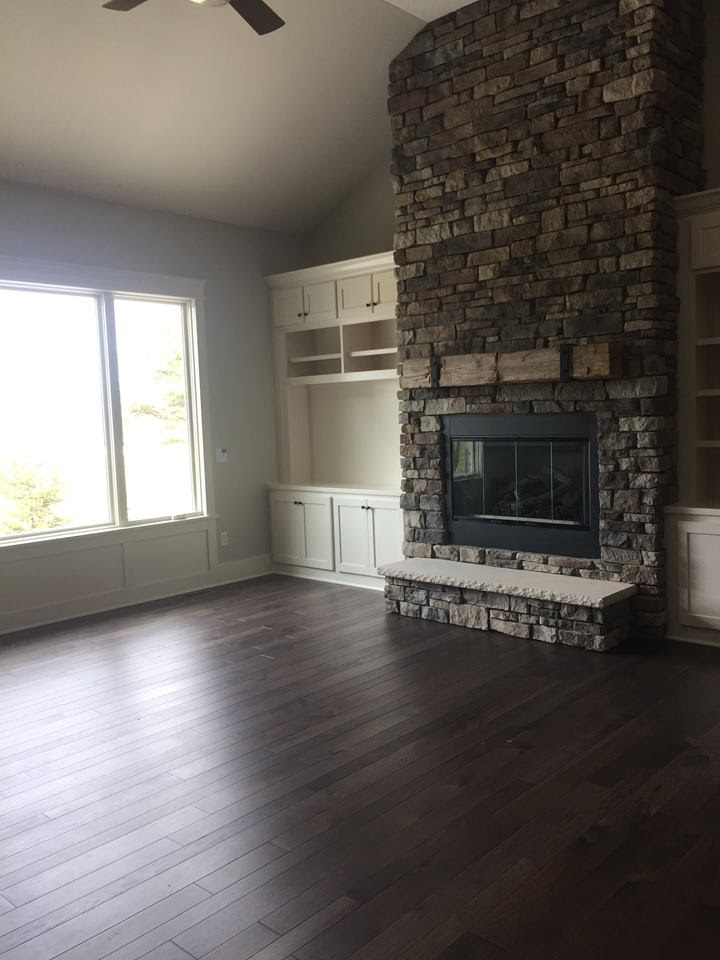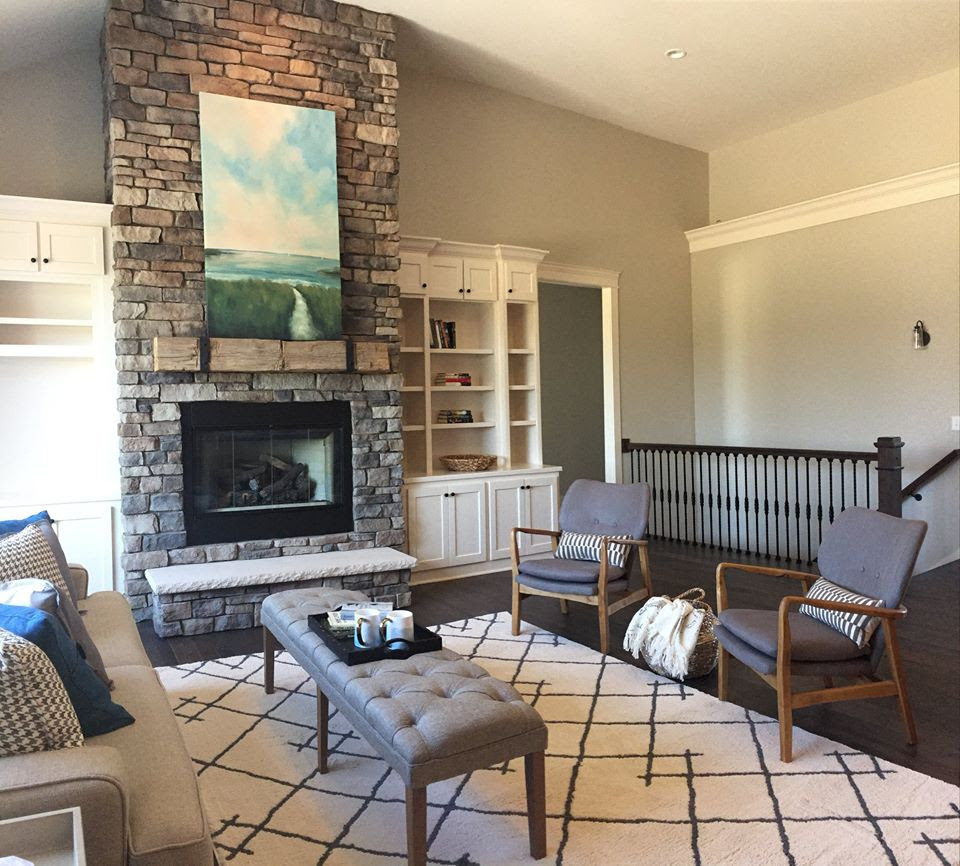 By focusing on neutralizing, decluttering and creating a wowfactor, your home will have an absolute edge over the competitors. And by doingthe hard work before your realtor takes photos for the MLS, you will setyourself up for a quick sale and a very easy move to your new home.
For morebefore and after photos to inspire you, visit our Facebook page atFacebook.com/FloryReDecorAndDesign or go to our website at FloryReDecorAndDesign.com.