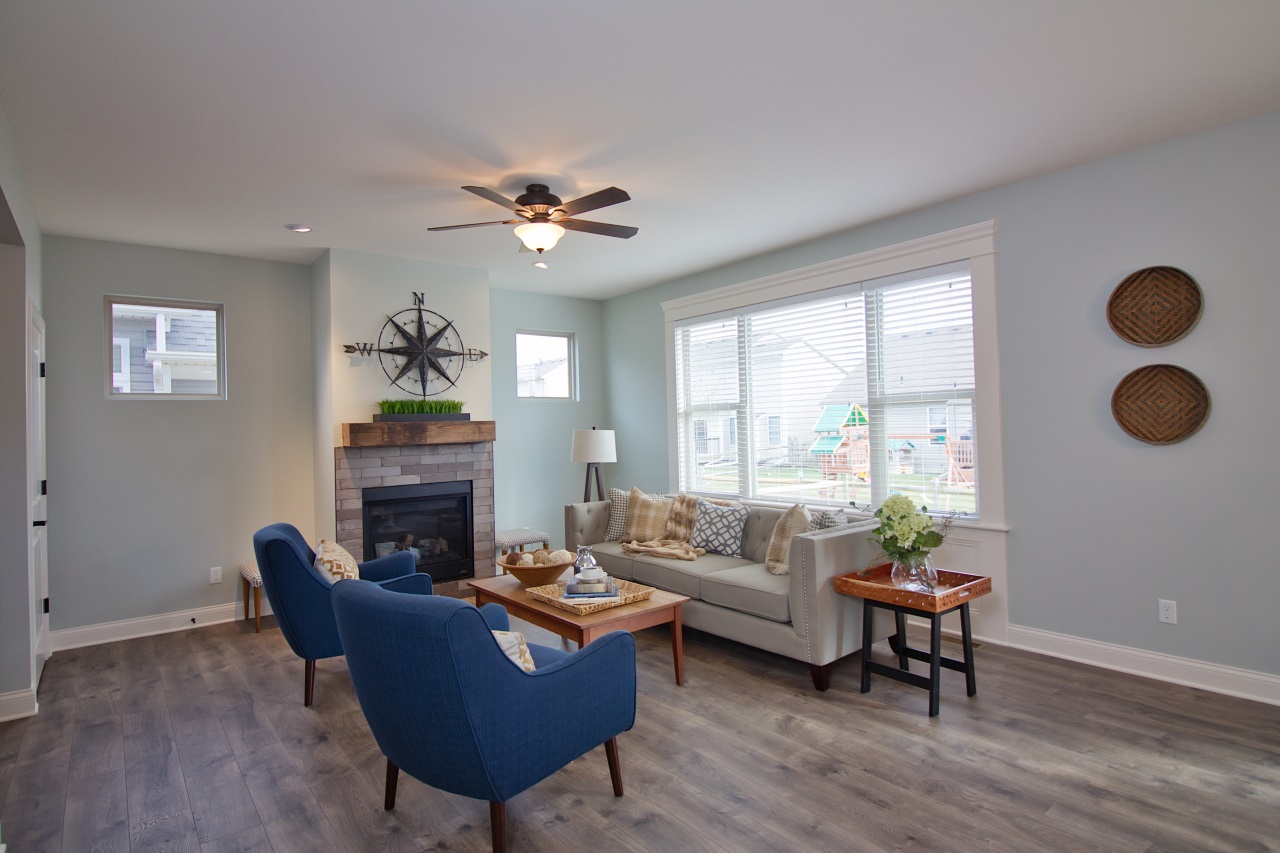 Staging goes beyond a set of photographs — it helps potential buyers picture their lives within a home. But unless you have experience in home staging, it can be a confusing and overwhelming undertaking. Where do you start? And, for that matter, where do you stop? Read on for useful tips to stage your home before buyers arrive at your open house.
Improve Curb Appeal
First things first: Before a buyer ever steps foot in your home, they must be enticed by the exterior. Take a pressure washer to the sidewalks and siding, make sure the windows are clean, and place some potted plants near the entryway. Also consider adding charming window boxes for added greenery and see if your front door and garage doors could stand a fresh coat of paint. How are the house numbers looking? What about the mailbox or lighting fixtures? All of these are simple projects that can significantly impact the look and value of your home.
Related Post: Curb Appeal – How Does Your Home Look to Prospective Buyers?
Deep-Clean and Declutter
Well in advance, with plenty of dry time, have your carpets shampooed. Not only will it get out stubborn stains and discoloration, but shampooing will also leave a clean, fresh scent lingering in the home. Tend to the uncarpeted areas too, scrubbing those tiles and wood floors like you'll never do it again — because you very well might not! You're selling a lifestyle, but not necessarily your own, so remove unnecessary clutter from countertops and shelves to let the buyers see what's most important: the rooms themselves and the storage space they offer. Give every room a smell test, too. If it's a bit stale, spray some air neutralizer or use a wax melter to infuse pleasant smells, but stay away from heavy or flowery scents. Many people are sensitive to strong smells, so keep these smells light.
Related Post: Deep Cleaning Your Home Before Selling – Purge Baby Purge!

Boost the Lighting
Ample lighting is key to making your house look inviting, clean, and modern. Replace heavy, dark drapery with lighter window coverings to let more sunlight stream in, and place lamps in dark corners and rooms. Use this opportunity to even potentially replace some outdated fixtures for the new potential owners — they will appreciate the fresh touches.
Consider the Lifestyle
Each room has a different mood, and when staging your home, you should play up the differences. Treat the tour as a series of vignettes revealing the life to be lived within the home. A pair of chairs on the porch overlooking a well-manicured lawn, a game of chess underway on an ottoman, or a couple of classic books set on the side table can pull potential buyers into their own vision of their future home.
Make It Comfortable
This is one of the fun ones — how would you prepare your home to receive some of your favorite guests? After ensuring your house is clean, and the mood is set, it's time to tend to the finer things: comforts. Make sure the home is a nice temperature, light a fire in the fireplace, open curtains to let light stream in, and turn on a bit of soft music. A plate of finger sandwiches or baked goods accompanied by complimentary beverages will make any guest or buyer feel welcome and at home.
It's a lot of work to stage your home for an open house, but it's work that will be well-rewarded if done carefully and thoughtfully, from considering the independent mood of every room to choosing the perfect wax tart for the entryway.
Sam Radbil is a contributing member of the marketing and communications team at ABODO, an online apartment marketplace. ABODO Toledo apartments was founded in 2013 in Madison, Wisconsin. And in just three years, the company has grown to more than 30 employees, raised over $8M in outside funding and helps more than half a million renters find a new home each month.